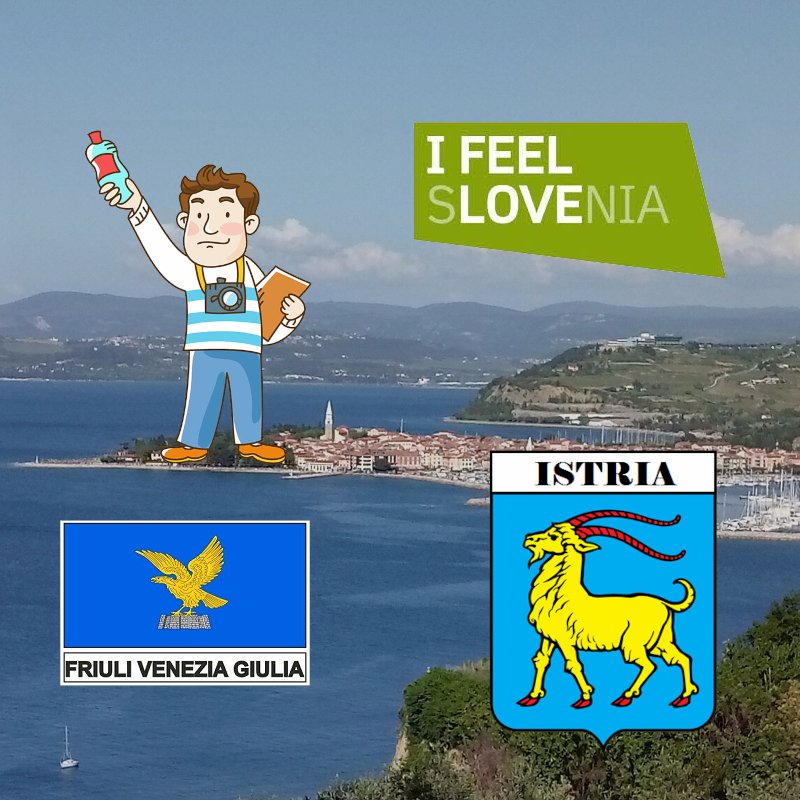 Alpe Adria tourguide
Located in the heart of Europe, on crossroads of the most beautiful landscapes. In between the Alps on the north and the Adriatic sea on the south, there is an area, where you can discover beautiful sceneries, interesting history, and vibrant culture. It is a mix of people and nations, which have been living here throughout history.
In this small area, you can discover many varieties of landscapes, cultures, history, and architectures. You can explore Ljubljana, Slovenian capital, which is located in the heart of the country, then pass the worldwide known Postojna Cave and enjoy the beauty of Škocjan Caves, which are a part of UNESCO heritage. Just a short drive along the highway and you are already in beautiful towns of Slovenian and Croatian Istria, starting with Koper, Izola, and Piran, you can discover the Adriatic Coast to the South in Croatia. The guide can present you with Poreč, Rovinj, and Pula, or you can go on the North to the beautiful Italian city of Trieste, which once represented one of the metropolis' worldwide.
Experienced, professional and reliable
Working with companies worldwide for 20 years we developed as highly professional and reliable partner, who you are enjoying working with. Knowledge comes with experience, and rest is just information.
Licensed tour guides
All our tour guides have licenses for the area of guiding. With this, we can assure that the quality of guiding is high and that our guides can show the beauty of our loved region.
Interesting and knowledgeable
Our guides are fun loving and extremely knowledgeable. Our aim is to create an enjoying experience for guests to remember.
---
We are offering tour guide services as well as help with other organizing tours and travel in the Alpe-Adria region.  We have 20 years of experience working with guests. Our partners are companies from all over world.
Testimonials
We are happy to recommend AlpeAdria TourGuide anytime because our guests were always satisfied with the tour guide service, provided by them.
We both enjoyed the trip very much and learned a lot from you. Thanks for all your help and patience during our travels with you.
I would like to thank you again for being our guide.
Demian is very nice and competent guide!
Good morning, Mr. Demian. We had a wonderful time on our trip. Thank you for your efforts.
Hi Demian, guests are very happy, and I am also! Until next time!
Very well … Demian, I want to thank you for the excellent guidance for us. Thanks again and see you next time
In my opinion, your guidance was brilliant. Once you know how to handle things and work with confidence and professionalism, as you did, the program is good and guests are happy. Thank you. Guiseppe
Hello Demian, I want to thank you for your explanations, your stories, and your jokes.
Thanks for the excellent cooperation and I am sure that we will continue to do something nice in the future.